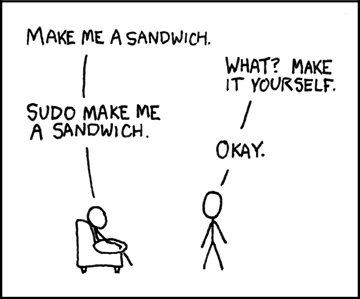 Sometimes their jokes can be a little left of field, and sometimes you roll the dice and hope you haven't hired a
Bastard Operator From Hell
, but SysAdmins do a lot of hardwork in the hours that you and I don't want to be working.
This Friday is SysAdmin Appreciation day, so why not take some time out to appreciate your under appreciated, late night keyboard jockeys and 24/7 on call saviours?
Buy them a slab of caffeinated drinks, an unusual Rubik's cube, a bottle of good Scotch whiskey, even that weird old computer you've had at the back of your cupboard for 10 years will probably make their eyes light up. Later remember safe and warm in your bed at 3am that it's not you on call that night out in the cold with blinking terminals peering out at you.
http://www.sysadminday.com/